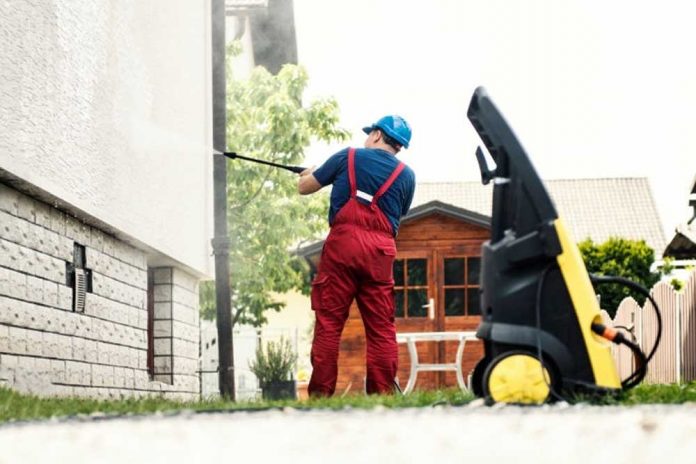 Cleaning can be a time-consuming and tedious task, but you can make it quicker and easier by letting the Generac pressure washer do the hard work. Whether you want to clean the outside walls of your house or spray off your patio furniture, this high-quality machine can make removing dirt and debris a breeze!
When it comes to selecting a portable pressure washer, however, you need to take some important things into consideration.
You don't want a pressure washer that's too powerful. But if it's not powerful enough, you'll end up spending more time cleaning things than you need to.
So, how do you decide which portable pressure washer is best for you?
Here are seven things you need to consider when purchasing a pressure washer:
Types of Surfaces the Pressure Washer Can Be Used On
The uses can differ based on the kind of pressure washer you buy. Understandably, not every washer can be used on every surface.
While some of them may work better for cleaning dirt off your outdoor furniture, others would work better for tasks like washing glass or fragile items, which requires gentle pressure. 
Electric versus Gas Pressure Washer
Gas and electric pressure washers work differently. The most common differences between them are their strength and speed.
If you already have both gas- and electric-powered pressure washers, you're probably aware of the differences. For those who don't:
A gas-powered pressure washer is a little noisy but generates more power. It's best for cleaning larger spaces like your deck, home exterior, and driveway.

An electric pressure washer, on the other hand, is quieter but produces less power. It's great for those who want to clean smaller spaces and avoid the hassle involved with gas.
Cold Water versus Hot Water Pressure Washer
A cold water pressure washer, which can be found in almost any hardware store, is quite simple in comparison to a hot water pressure washer. Its simplicity makes it a better option when it comes to portability. However, a cold water pressure washer relies heavily on water pressure to clean.
A hot water pressure washer, on the other hand, is better at cleaning things because it uses heat. It requires less soap and cleans more quickly. Another benefit is that it sanitizes better than a washer that uses cold water.
While hot water pressure washers are best for farm and industrial use, cold water pressure washers are great for homeowners.
Water Pressure Adjustment
Another important feature you need to consider when purchasing a portable pressure washer is whether you can adjust the level of the water pressure. The pressure level differs from one machine to another.
If you want to perform heavy cleaning work frequently, a pressure washer with a higher level of water pressure can offer the best results.
Along with the pressure level, you need to consider the nozzle adjustments. A washer that is equipped with an adjustable nozzle lets you change the shape of the water stream.
A portable pressure washer comes with all kinds of warranties.
While every company may claim that it offers the longest warranty on its product, you need to go through the fine print.
Find out what is covered under the warranty: Does it include just the pressure washer's frame or does it also cover its pump and engine? It's essential that the warranty covers the pump and engine.
The pressure level of these washers is stated in several different ways. The two most common ones are:
Gallons per minute (GPM)

Pounds per square inch (PSI)
You will also need to know a third power rating, cleaning units (CU), to identify the best pressure washer for your needs. 
If the power washer doesn't state its CU, then simply multiply its GPM by its PSI to find the right number.
When you choose a portable pressure washer, you'll have to make sure it's easy to store and wheel around.
A washer that's difficult to wheel around or that requires additional force to roll over the hose will only make the process of cleaning more frustrating. Try out a few models when you're at the store and choose the one that's perfect for you.
If you want a power washer for cleaning larger areas, just be sure that it's easy for you to wheel around.
The Bottom Line
These are some of the things you shouldn't overlook when you're picking out the right portable pressure washer.
We haven't touched on pumps or engine manufacturers, since they can vary from one washer to another. Also, while some may find a specific engine to be the best for their power washer, others may not.
If you get a pressure washer, it's best to buy some power washer accessories as well, since they provide added protection if you encounter an unexpected accident.
Know more about Generac pressure washer.