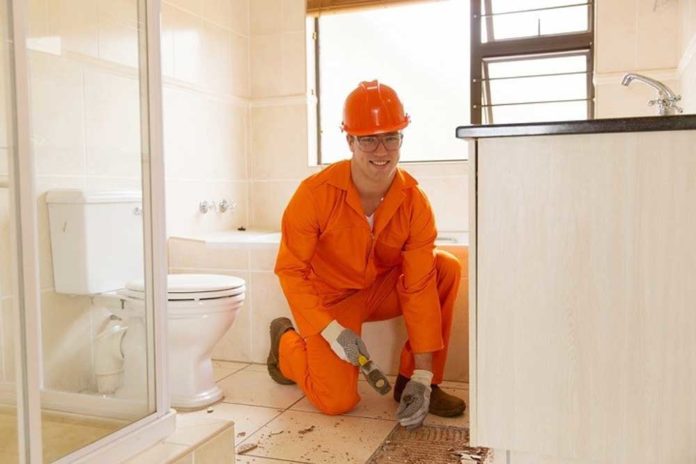 Your bathroom will always prove to be a special part of your house. After a long and tiring day at work, it is really important to get back home and set yourself in the bathtub with lukewarm water, soaking the tension and pain out of your body. Over a period of time, bathrooms have evolved and people are now adopting the ideas of making it a place where they can relax and feel afresh. Bathroom renovations are a great way to beat the monotony of the old bathroom and make it look staggering. It is really important to learn about these renovations before you begin with the process of renovation. But first, always contact a professional for help. Do not try the DIY method even if you see some online or through videos. Always let the experts guide you through the stages well. Want to know why? Well, let's get straight to the point then.
Get Rid of Anxiety and Stress:
Hiring professionals for bathroom renovations make the entire process hassle-free. Since they know it all, the work of renovation is simplified. It is mainly because the professional workers, especially contractors, have years of experience to deliver outstanding results.
They know the procedure thoroughly and have been associated with it for a longer span.
They even understand the best materials which will work best for the bathrooms.
If you want, they can design customized yet functional bathrooms for you through some renovated works.
Get the Best Professional Finish:
It's true that hiring the right professionals will protect you and your hard-earned investment quite a lot. If you try working on the bathroom renovations on your own, you never know if you are making the right choices. There are some technical specifications when it comes to renovating a bathroom that only a professional can handle. So, if you are looking for such a kind of transformation in the bathroom, then you must choose to hire a professional.
It is time to choose a licensed contractor with insurance and who will stand right behind your work from the first till last.
They make optimal use of resources, thus assuring that you get the right results.
They are the ones to protect your home during work and even after its completion. It can eventually lead to greater satisfaction with the bathroom remodel.
However, you should not choose the very first contractor that comes to your screen or phone book for your bathroom renovations. Try to get some recommendations from your family and speak to your friends before making a call.
Get the Best Professional Finish:
It is only through experts that you can get a more professional finish with bathroom renovations. You can try out some DIY steps, but those will never get as good as experts. A well-trained and experienced remodeling contractor will assist you with guidance and get the job accurately covered on time. You can get exceptional care and workmanship from the source. Some of them are even familiar with the best ever installation practices if you are trying to add a new bathtub or Jacuzzi in your available space. They are here to deliver quality results all the time and bring in some functional and styling requirements for your home, especially bathrooms.
Make sure that before hiring them, you must check their portfolio, which will help you decide whether they can handle your work or not. A bit of online search will help you find the right professional. Many of the portals have complete details of their work, reviews, and rating which eventually is helpful in shortlisting the right bathroom remodeler.
Always be sure of the choice you are making as bathroom renovations will cost you quite some bucks. So, research thoroughly and always gives professionals a call as you won't have any room for mistake. A single issue can lead to disastrous results, and that's the last thing you could have wanted.
If your sewer pipes are damaged, be prepared to move forward with trenchless sewer repair. Don't worry though! Professional plumbers are fully equipped to handle that problem.