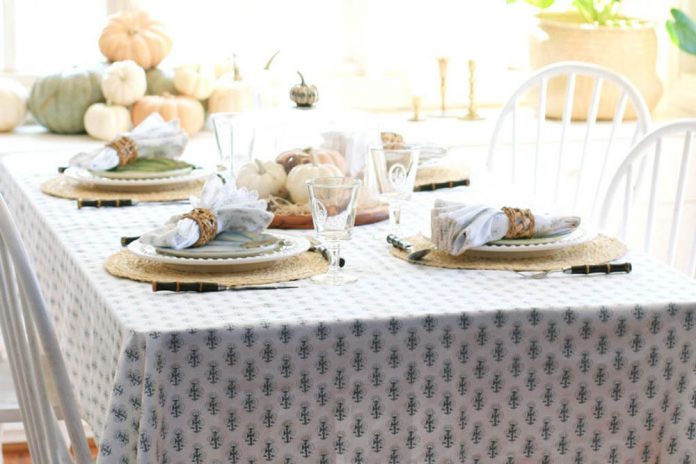 The most used room in the house has got to be the kitchen. It's the one space a of the house where all gatherings seem to happen, where the best meals are prepared, where all the sweet and salty snacks are stored, and where you can just sit and talk for hours over a glass of wine in the evenings or a cup of coffee with your better half in the mornings. In fact, according to realtors, the sale of a home depends largely on the kitchen, while the master bedroom comes in second. With that in mind, if you know of a brand new homeowner, whether it's your best friend, a family member, or even a client of yours if you're a realtor who sold them the house with the best kitchen in the area, the best housewarming gifts are the ones that can be used in the kitchen. Here are some ideas your loved ones might enjoy in their new kitchen space.
Gift basket
Who doesn't love receiving a basket full of goodies? When deciding what to put in a basket, think of everyday essential items that are used. A personalized cutting board with an engraved quote or their name, a simple spoon rest, a popular cookbook with a cookbook stand, towels such as block print dish towels at August Table, oven mitts, measuring cups, measuring spoons, mixing bowls, a utensil set, and even oddball items such as a vegetable peeler, salt and pepper mills, and rolling pin. Items such as these don't require you to know the homeowner's decor plans. Keep in mind that they may want to stick to a certain color palette when decorating so these types of items will most likely be put away in a cupboard or drawer where it won't mess up their design plans. If shopping for items that need to be on display it may be a good idea to ask the owner's what their colors will be.
Hosting items
One of the first things a brand new homeowner looks forward to is hosting their very own housewarming get-together. Whether this is a party with a larger crowd or a more intimate setting with just close friends, set them up the right way with items that will make their hosting a lot easier. Items such as a cheese board, a set of wine glasses, a decanter set, a cheese tools set, and cute chalkboard cheese markers are great gifts to give them an idea to host a special wine and cheese tasting at home that they may not have otherwise thought of or to share intimately as the first night at home if the homeowners are a couple. These can be placed in a gift basket also to make it look more impressive or as gifts in stacked boxes. If you can, add a final touch by gifting their favorite bottle of wine.
Appliances and electronics
As a warning, the following gift ideas are a bit more on the pricey side so if you decide to purchase one of these for them, that means you must really love them. Let's start with a Kitchenaid mixer. No kitchen should be without one of these mixers, you don't realize how much you've been missing one until you have one. Toaster ovens are next up on the list. From toasting bread in the mornings for breakfast before work to baking a few chicken breasts for dinner, toaster ovens are underrated because they have the capability to cook almost anything. Air fryers and pressure cookers. The latest rave in the world of home cooking. Some toaster ovens also come with an air fryer option, while other air fryers come with a high-pressure cooker. Even as standalone, we promise you that you will get your money's worth with one of these. It makes cooking so much easier, healthier, and faster. The new homeowners will be thanking you for years to come. Blenders are another great gift and a bonus if they have a juicing option. Other great gadgets to add are coffee makers if you know they enjoy a cup of coffee every morning. Coffee makers such a Keurig single-serve can be more budget-friendly while more fancy cappuccino and espresso makers can go up to the thousands.
Don't get too caught up on trying to find the perfect kitchen gifts. Anything that belongs in the kitchen will be used if not daily, at least a few times a year. The kitchen is the one place where you can never have too many miscellaneous items.