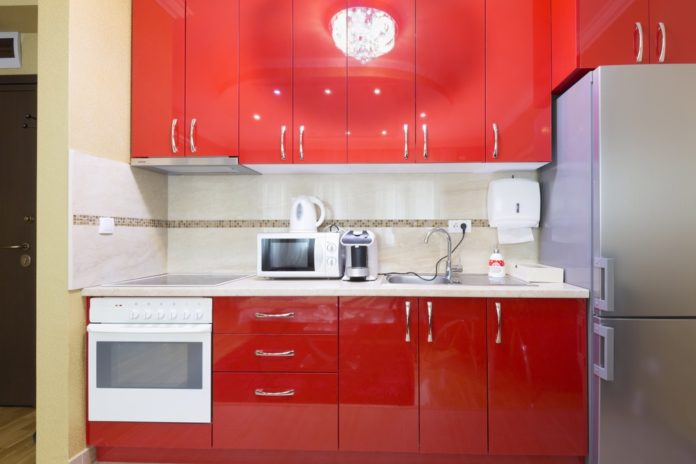 However good a kitchen might look, it is essential that this is renovated after a certain period of time. This is due to the fact that appliances might get outdated, or probably there are unseen leakages which might be becoming problematic. Besides this, kitchen renovation becomes vital when you wish to resell your home as this can definitely boost up the home value. With different kitchen designs available these days, it is easier to find one of your choice. This is more so if you take help  of kitchen suppliers. How to plan the renovation of your kitchen depends on your ideas and your budget.
Few tips listed below can prove to be helpful in kitchen renovation.
#1. Budget Taken into Account:
You can start the planning of a kitchen renovation only after you have a budget decided upon. There are multiple options available in counter tops, cabinetry, lighting fixtures, appliances and more. Having a fixed budget makes it easier for you to narrow down on things. Take the cost of labor into account when you plan the budget.
#2. Functionality Considered:
This is an important consideration before you plan out the renovation of your kitchen. You need to be comfortable while cooking and cleaning as well as easy access to the living room. Make sure there is enough and more space available for ease of movement. It is advisable to put this need across to the professional you have hired for the renovation.
Plan a working triangle, that is, the arrangement between the sink, fridge and the cooking range should form a triangle. These are the three points most used while cooking.
Make sure the essentials required on a frequent basis are easy to reach.
#3. Kitchen Flooring:
Before you opt for specific kitchen flooring determine, how much of traffic this will have to bear. It is important to consider the durability of the flooring along with the style. A kitchen designer can help you choose this in accordance to your budget.
#4. Lighting in the Kitchen:
A kitchen needs to be well lit so that working here is comfortable. That does not mean you have to opt for drab and dull fixtures. Think of the overall designs of your home before you choose kitchen lighting. Fixtures which are well placed can conceal any fault in the kitchen layout, making it more visually appealing. LED lights are compact and can be concealed between the cabinetery. They are available of different shapes, sizes, and even colors. Installing LEDs will make your kitchen look ultra modern.
#5. Kitchen Sinks:
These small considerations like sinks, lighting can make all the difference to your comfort level in the kitchen. Before you decide on a specific sink for your kitchen, have a look at the different options available in the faucets. A valve for mixing hot and cold water works apt in the kitchen. Ensure that the dish washer is placed on the right side of the sink. This can only add to your convenience. Metallic colors and earthenware kitchen are now much in vogue.
Reasons for opting for Kitchen Renovation:
Besides increasing the value of your home, a kitchen renovation can add to the comfort of the time spent here. A functional and good looking kitchen is obviously a preferred choice. You have the opportunity to get all the new appliances available these days. Cabinetry and appliances are so planned and designed to ensure that the cabinetry cleverly hides the appliances and prevents clutter. Homeowners can also contribute to the environment by opting for energy efficient appliances. You can look forward to 'healthy living' with a spic and span kitchen as the renovation can fix up all the leakages and other damages.
Choose a professional who understands your requirements and can stick to your budget. There is a wide range of flooring, cabinet, countertop materials available. Choosing one according to the requirement and the budget is not difficult at all. A renovated kitchen should blend well with the interior design of a home. New age kitchen designs also signifies the importance those who manage kitchens now commands. Kitchens are now treated an extension of the living room and can no longer be over looked.