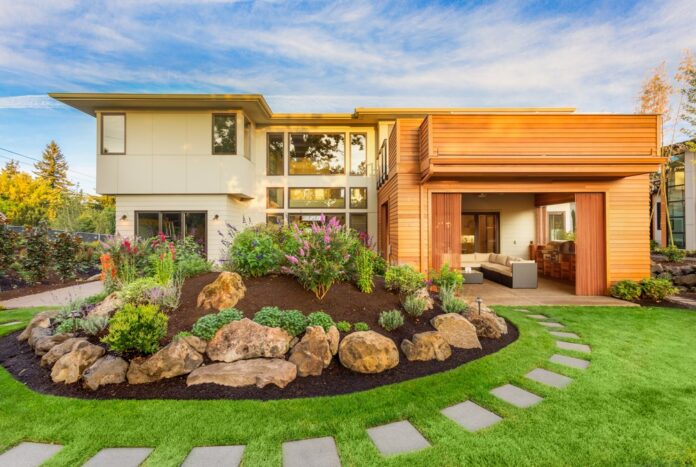 A garden is a thing of beauty that everyone would love to have in their homes. It is one place where you can take in the beauty and enjoy the serenity. So how about going one step further with a rock garden in your backyard?
A rock garden is simply a garden that is planned based on the concept of natural stones and rocks placed in various positions in your garden. They are arranged artificially to make you believe that you are sitting amidst a garden full of rocks that is present naturally. This concept is believed to have been loaned into the Western world from 17th century Japan and China. Since then, it has gained popularity because of the easy and natural way you can cultivate the mountain flora. It is also a good way of beautifying hilly, stony and practically unused terrain.
How to Build a Rock Garden?
Your rock garden may be big or small, but you must follow a few simple and easy steps to build your garden. They are extremely easy to make and will increase the aesthetic appeal of your home.
Here Is How You Can Do It: 
First, Choose Your Site: Choose a place that receives a good amount of sunshine throughout the day, for lack of it will have leaves gathering there in the fall. If the soil in your garden retains water, then try to create your garden on some slop ground because rock garden plants thrive best on soil that does not retain moisture.
Chalk out a Design: If you can keep your eyes and ears open, maybe you can design your garden. If not associated with a designer who can help you design one. Try and read up on rock gardens and maybe you will get ideas.
Choose Your Rocks, Materials and Plants: The next step would require you to choose what sort of rocks and pebbles you want in the garden. Then choose your plants and the other materials that you may require. You can contact a local stone dealer or the quarry in your area.
Preparing The Ground: Prepare your garden by getting it dug and removed of weeds and other necessary aspects required.
The Main Structure Comes Next: If you have a big garden takes professional help. The main structure and the layout of the garden come in next.
Plant Trees: Plant the trees and other small plants you have chosen.
Benefits of Having a Rock Garden
Rocks gardens, besides enhancing your place's aesthetic appeal, give some other benefits listed below. They are:
They are very low on maintenance
Rock gardens survive in all weather conditions
They can be enjoyed the whole year through
They give a sense of texture and diversity to your landscape and add colour, depth and life
It is a very peaceful place for one to be in
If you can pair your rock garden with some water body, they are the ultimate place to be in
The Right Rocks for Your Rock Garden
Initially, a rock garden is quite an investment, but afterwards, you will realize that every penny spent was worth it. You must choose the right stones that could be a selection of sandstone, limestone and other suitable types for your garden. This you can do after a discussion with your specialist.
Wrapping It Up!!!
While closing, it is worthwhile mentioning that you can choose from a wide variety of plants that fall in the category of alpines, perennials, cactus and various other succulents. What more could you want? Now you can wholeheartedly enjoy your rock garden with a cup of coffee in hand or a book to read in the lazy morning sun.