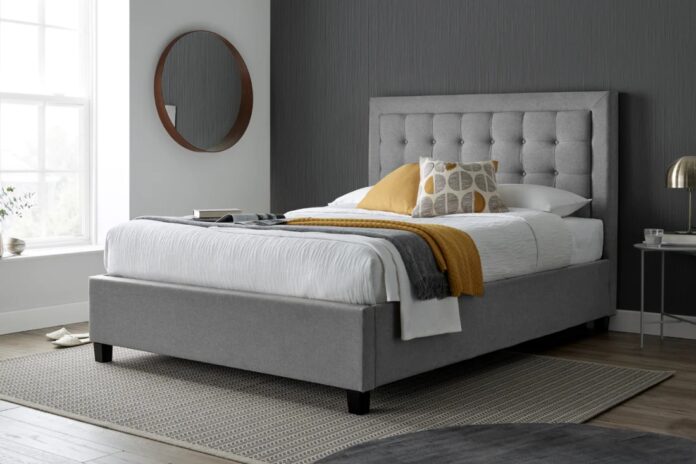 Ottoman beds have grown much popularity in recent years. Ottoman beds are simple yet elegant and have a built-in, hidden storage system below the mattress. The gas-hydraulic lift system makes it simpler to move the bed from the foot end or the side.
The Advantages of Ottoman Beds
Ottoman beds come with a variety of advantages for the owner, including:
Undoubtedly, the amount of storage an ottoman bed offers has to be its best feature.
Ottoman beds are made to be strong and durable.
Storage is simple to access thanks to the ottomans' gas-lift hydraulic arms, which make access a breeze.
Aesthetics are taken into careful consideration when developing these beds.
A wide variety of styles are available for ottoman beds. From beds with art deco influences to classic chesterfield designs.
It can assist in keeping your bedroom organized and neat. Because the storage takes advantage of the area under the bed, your room will feel more organized.
A variety of materials are available for ottomans. Everyone can find a bed that suits them, from pine to luxurious velvet.
An ottoman bed is a piece of furniture that you may use for many years.
They are pretty affordable.
Memory Foam Mattresses
Memory foam mattresses offer the best comfort by deftly conforming to your body's curves. This technology is an excellent option for any bedroom because it supports the spine with a luxuriant sinking-in feeling while keeping it aligned and releasing pressure to aid in getting a good night's sleep.
Many trustworthy businesses provide memory foam mattresses as a choice, which makes them so popular.
Single Memory Foam Mattresses
Single memory foam mattresses provide excellent levels of comfort and luxury at reasonable prices and are produced from the best memory foam available. Single memory foam mattresses (90 x 190 cm) are the best space savers for even the smallest bedrooms.
A single-size memory foam mattress will provide you with luxurious comfort and all-night support.
Double Memory Foam Mattresses
Memory foam beds conform to the shapes of the people using them, allowing for a sleep practically created for them. A double memory foam mattress is popular for couples and lone sleepers alike. Double memory foam mattresses provide plenty of room for twisting and tossing.
Double memory foam mattresses will have you drifting off to sleep in no time, even if you are the lightest sleeper.
The Advantages of Foam Mattresses
Memory foam will be a fantastic option if you desire a comfortable and restful night's sleep.
Memory foam is renowned for hugging your body and restoring its shape after you move around.
Demand for memory foam is growing. Memory foam mattresses are available for purchase from several online stores.
If you share a bed with a partner or pet, they offer motion isolation, which may be helpful.
Disadvantages of Foam Mattresses
There are many inferior versions when something becomes more popular. Do your research to evaluate whether it meets your demands.
Memory foam releases chemicals with a distinct odor. Buy mattresses with safety certificates.
While some individuals enjoy the contouring a memory foam mattress offers, others don't like how it feels to be "in" the bed instead of on top of it.
What type of mattresses should you use for Ottoman beds?
When purchasing an ottoman bed, consider the type of mattress that is ideal for your ottoman bed. You must be able to lift this thing! Of course, the hydraulic system will perform the function, but you don't want to add any unnecessary pressure or weight that could seriously affect the gas-lift system. Generally, avoid heavy-metal spring variants. Select a lightweight mattress that will ensure your ottoman bed continues to function properly for years.
However, many lightweight mattresses still cater to a firmer feel preference, so those with bad backs or sore joints don't have to worry about losing any much-needed support.