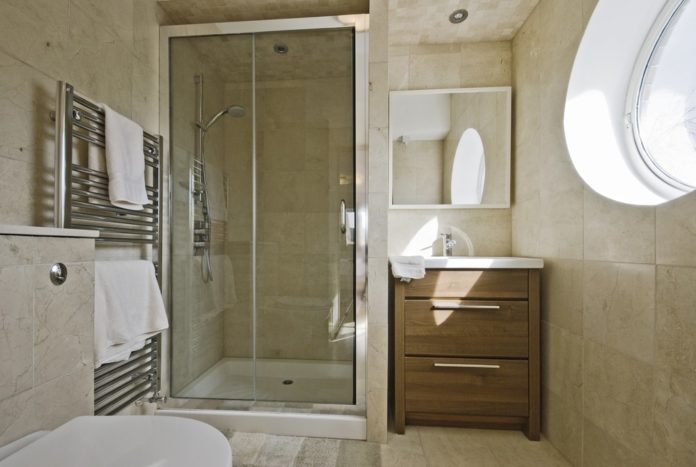 Bathroom glass shower screens have undergone a lot of changes over years and now they come in different types and provide more benefits than ever before. If you are looking for something creative, convenient, or something else to replace your bathroom screens, then glass screens are an excellent choice for you. These screens are more practical as they allow an adequate amount of light into the shower area while stopping water from escaping the shower enclosure.
Types of Glasses Used for Shower Screens
Following are some of the different types and specifications of shower screen glasses to keep you informed about the right one before ordering your shower screen glass.
Clear Glass: These strengthened and tempered glasses are one of the most widely used glasses those make the light enter into the shower area and help you use the space as they visually widen and open up the bathroom. If you install clear glass shower screens, even smaller bathrooms will look bigger. These glasses usually have slightly green shade in natural light and are easy to maintain. If you have highly sophisticated bathroom then these are perfect for your bathroom screens. Before buying glasses for shower screen just make sure that screens have all the specifications that meet your need.
Starphire Glass: Starphire glasses have slight green or blue tinge, and contain some iron particles. However, manufacturers remove most of the iron particles to make these glasses more pure and clear. Starphire glass shower screens look phenomenal and are best for the shower area. If you have a marble bathroom and want to showcase it with a fascinating colour theme then Starphire glasses can be the perfect option for it.
Acid Edged Glass: Acid carved glass is an ideal solution if you want translucency while retaining an element of privacy while showering. You might notice shadow or outline in some lights but the view will be unclear due to an opaque finish. It is better to get acid engraved glass screen designed by the experts as it needs specialized skills. These glasses can be patterned with customized designs are easy to clean and maintain. You can also have only one side of the glass etched and leave the other side smooth.
Sandblasted Glass: Sandblasted glass uses abrasives to give frosted glass look. In both acid edged glass and sandblasted glass, you can decide the level of opaqueness that you want for your shower screens. These glasses come in various designs  and can also be customized if you want to be more innovative and arty.
Textured Glass: With textured glass, you can feel the surface when you touch it or run over your fingers. Basically, a particular design is created on the surface of the glass by impressing specific pattern which is available in wide range of designs, patterns, and colors.
Benefits of Glass Shower Screens
Glass shower screens offer customized privacy. You can have 0 to 100% privacy based on the type of the glass you choose.
You can install folding screens and prevent water spill.
A wide range of choices allows you to pick the perfect screen that suits your taste and needs.
Clear glass and frameless glass screens give a spacious look to small bathrooms.
Bi-fold shower glass screens are more functional and cost effective. This type can be folded when they are not in use.
Last but not the least, simple, creative, and stylish glass shower screens add value to your home as they not only give it an extra touch but also are functional and durable.
Hope you like the above-mentioned information about different types and benefits of bathroom glass shower screens!