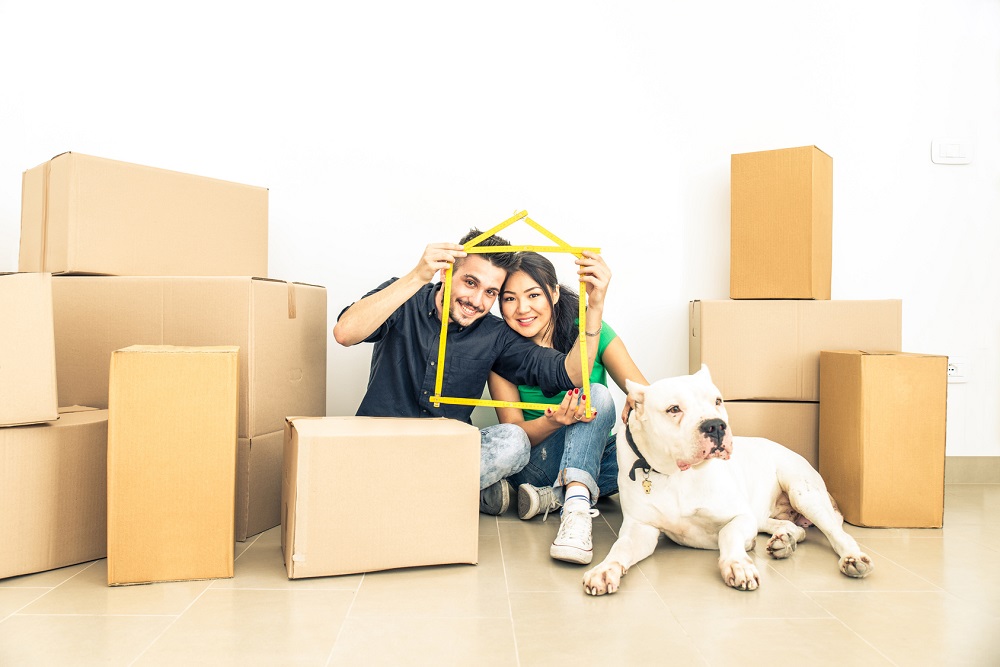 A move will use up a large amount of your resources. From packing your items, to looking for a removal company, selling your old home, and everything in between, you must invest a considerable amount of your energy, time and finances to ensure a smooth, successful move.
It must be noted that the long list of tasks related to your move does not magically disappear when you arrive at your new home. You still have to deal with unpacking countless boxes and organising your new home before you can get back to your daily routine.
Getting professional unpacking services can be of great help, but this process can be made even easier and faster if you implement these four tips.
1. Pack smart
Before packing your goods, sort through them first so you'll be sure to bring only what you need on your move. Get rid of all the clutter – you can toss the useless items in the trash and donate or sell the beneficial ones. It is only after sorting that you can start packing.
Take note that how you pack your items can have a huge impact on how quickly and easily you can unpack them in your new home, so have a system in place as you pack your goods. This includes labelling each box properly by using a number or colour-coding system. This way, you will know the contents of each box and where it should go.
And don't forget to pack your moving day essentials in a separate box. You don't want to open several different boxes on the night of your moving day trying to locate these essentials. This box should consist of toiletries, a change of clothes, prescriptions, utensils, phone chargers, and bedding. Label this box properly and keep it within your reach.
But if you don't have enough time to pack, for whatever reason, consider getting professional home packing services. Depending on your packing skill and preference, you can let the experts pack some or all of your goods on your behalf, especially the bulky and heavy ones. They can also provide you with high-quality packing supplies if you need any.
With well-packed items, you will be assured that your goods will arrive at your new home damage-free.
2. Unpack the bedrooms, bathrooms and kitchen first
The removal process is tiring, so the first thing you must unpack is your bedroom. Once the removalists have brought all beds and mattresses to the bedrooms, get the beddings and sheets from your moving essentials box and make the beds. Nothing is more relaxing and rewarding than having a good night's sleep after an exhausting moving day.
Next, unpack your bathroom. This way, you will have the essential toiletries and towels on hand for the night and the next morning. You can freshen up and take a shower before going to bed.
If you still have time, you can start unpacking the kitchen. If you opted to order takeout upon your arrival so you can skip cooking on your first day in the new house, you can save this task for the next day after you have recharged. The kitchen is one of the most exhausting rooms to unpack and organise, and you will need to get the coffee and breakfast ready in the morning, so this unpacking task has to come next.
Once you are done with the bedroom, bathroom, and kitchen, start unpacking the other rooms, one at a time. To make unpacking easy and quick, always keep distractions to a minimum. For instance, keep your kids occupied and place your gadgets away from you. This way, you can commit enough hours to getting your home organised as quickly as possible.
3. Break down the moving boxes as you unpack
You might be tempted to just throw all the boxes to one corner as you unpack, but this pile can easily get out of hand. You will soon realise that it has consumed a considerable amount of space.
To prevent this from happening, place the boxes and the crumpled packing papers in a single box every time you empty them. To make this task even easier, have a utility knife on hand.
4. Leave the boxes with seasonal items unpacked
For boxes containing seasonal items, such as Christmas decorations and winter clothes, consider leaving them unpacked until you really need them. Keep them safe by placing them directly in your garage or storage room.
The sooner you unpack your goods, the faster you'll get back to your daily routine and enjoy life in your new neighbourhood. But if you have quite a lot of things to unpack, don't rush emptying out the boxes if they could be reasonably postponed, to prevent yourself from getting burnt out. Instead, unpack the essentials first.
After that, set a realistic and gradual unpacking schedule, taking into consideration the amount of time you will be spending on the activity per day and the number of boxes you must unpack. Pretty soon, you will have gone through every box, and you can now sit back and enjoy your new home
AUTHOR BIO
Craig Jones is the Managing Director at Aussiemove, Australia's largest independent moving alliance. Craig is a respected member of the removalist network in Australia, having served in senior positions, including the President of the removal industries governing body, the Australian Furniture Removals Association (AFRA). With 23 years of experience at Aussiemove, he has the skills and the highly trained team to move families safely and reliably, in Adelaide, across Australia and around the world.