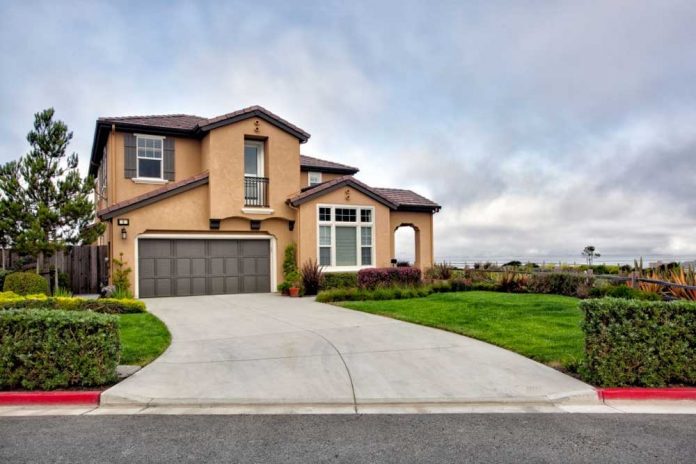 When it comes to real estate, first impressions do have an impact. No matter how stunning your house interiors are, buyers might be less interested in visiting the rest of the house if the exterior is shabby or in bad condition. 
You can quickly spot curb appeal when you see it, and you instantly notice when it's not there. Fortunately, you don't need a big budget to make your house's exterior look attractive and inviting. 
Choose the right project, pay attention to the colors and contrasts, make some quick repairs, and you're good to go. 
Whether you're planning to sell your house or looking to add an element of exclusivity to your home's exterior, boosting your curb appeal can be quicker than you might imagine. 
Keep reading this post as we're going to reveal some budget-friendly remodeling ideas which will help you create outstanding curb appeal without breaking your bank. 
Repair Siding
There is nothing worse than a discolored siding. The damaged siding not only makes your exterior look untidy, but it also makes your house prone to weather, insect infestation, and leakage. 
So the first thing you need to do is to take a vinyl siding nailer and repair your siding. There are many types of siding options available on the market, including vinyl, aluminum, wood, stone, and fiber cement siding. Make sure you choose an option that best compliments the architecture of your house. 
Paint Your Front Door
Second, on your to-do list should be the main door. Your front door speaks volumes about your home style. You can either choose vibrant colors or go with a tried and tested charcoal color. 
Redo the Driveway
Your driveway is an integral element of your house's exterior. Your entire house will look well-maintained if your driveway is in good shape. 
Again, there are many options available. Brick, masonry, concrete, choose anything that blends well with your overall theme and decor. 
Add More Plants
Needless to say, your house's exterior is incomplete without some greenery. Whether it's potted plants, shrubs, or garden beds, make sure your house exterior is green and pleasant enough to attract visitors. 
Varying heights of perennials placed on either side of walkways can play a major role in elevating your curb appeal. If you already have shrubs in the garden area, make sure you trim them nicely so that they look fuller and dense. 
Not every shrub in your house requires pruning. If you have boxwood, privet, or taxus, you can prune them to look lush and neat. But other options, such as spruces, or cedars don't need pruning. 
You can take help from online resources or may consult a nearby nursery for professional guidance. 
Hang a Lantern
A right light fixture, such as a lantern, can add more depth and sophistication to your house exterior. Whether it's a traditional gas lantern or nautical-style lighting options, the right lighting fixture is a sure-fire way to enhance the overall curb appeal of your house.  
Add More Lights
A properly-illuminated front path can make or break a deal for you. Don't rely on that single floodlight or a post lamp installed in your garage.  
A well-lit passageway in front of your main door adds an element of security and warmth. So make sure you invest in the right type of lighting for your garage or pathway.  
Update Fixtures and Furniture
The right fixtures can instantly elevate the look of your porch or yard. We know exterior lights or specialized garden lights gobble up a huge chunk of your house remodeling budget, but the results you get in return are worth all that investment. 
Tip to consider: Instead of installing aluminum light fixtures, try to invest in durable options, such as brass or copper. 
Install a New Bark
Invest in a new bark as it will help keep the soil moist. Also, the right type of mulch will prevent weeds.
Avoid artificially-died mulches as they contain contaminants. Try to find out products that are made up of natural elements, such as tree bark or crushed shells. 
Choose the Right Roof
Similar to the driveway, the roof is one of those areas that when looks wrong, can ruin the entire exterior of your house. 
The element of practicality should be your top priority, but it is definitely a good idea to consult a professional designer to seek opinions about the right colors and materials. 
Replace Your Mailbox
It's time to bring in a new one if your mailbox has become rusty or tarnished over time. After all, little details can make all the difference. 
There you have them. With these simple tips and tricks, you can make the exterior of your house look more exciting and inviting. 
While handling your house remodeling project on your own can save you some bucks, it's a huge risk. If your budget allows, hire a contractor who can do this job perfectly with the guaranteed results. 
Have you remodeled the exterior of your house recently? What things have you considered to get the job done right? Feel free to add to this list as we'd love to know about your experience!