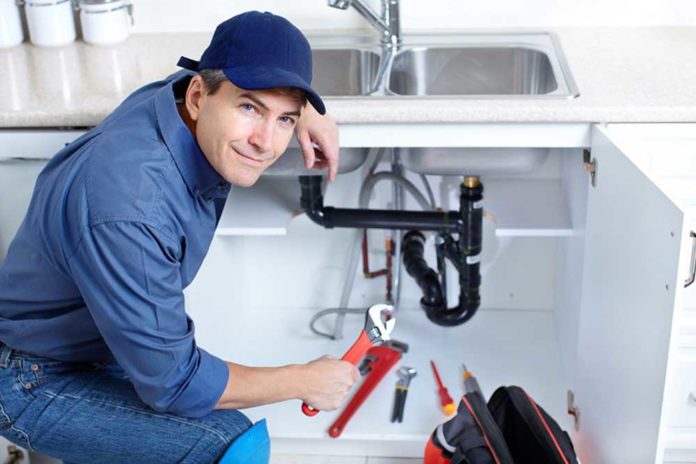 Plumbing Contractors are professionals who will come in and sort out all your plumbing problems.  Most homeowners aren't interested in fixing clogged drains, leaking faucets, sorting out sewerage issues, replacing pipes if they have become cracked or broken or sorting out the plumbing for a new bathroom design.  Some problems can be sorted out with a bottle of chemical drain cleaner; however this is usually a temporary fix and cannot solved issues such as roots in pipes.
Plumbers are skilled tradespeople who are specialists in installing:
Plumbing Fixtures
Bathroom

Toilet Plumbing
Bathroom Faucet
Bathroom Sink

Kitchen
Other Areas

Laundry Sink
Heating and Refrigeration Units
They are also the experts to call if you need maintenance for your:
Drinking Water
Drainage
Sewerage
Pipe Fitting for Heating
Pipe Fitting for Ventilation
Pipe Fitting for Air-Conditioning (HVAC)
The best way to find Plumbing Contractors is via word-of-mouth and referrals.  Another excellent way is to use the internet and follow links such as the ones provided at the top of this page.  Plumbers usually will work within one area and will usually be hesitant to travel a long distance for a job, unless it is financially beneficial.  If it is a large and expensive job it is advised that you get several quotes for the job.
If you are doing any type of remodeling, such as a bathroom or kitchen remodel, it is advisable that you replace the pipes coming into the room.  Even though you won't be able to see them, if you are remodeling because of age – the pipes will also have aged and if there is a problem in the future it will be more costly for you to fix.
Hiring Plumbing Contractors may also have invisible benefits such as they usually will be able to get replacement parts at a cheaper price and they will know exactly what to buy and what will match.  Some stores will have plumbers which they will recommend who are familiar with their products and fixtures.
It can be an expensive venture having to fix any plumbing issues you may have.  You may be tempted to fix problems by following DIY guides, which is fine if it is a small job; however sometimes it may just be better to call in the professional as there may be hidden problems – a leaky faucet may not just need a replacement washer.  Plumbing Contractors will get the job done quickly and will be able to identify other problems you may have.  Once you have found a good plumber, make sure you keep their phone number in a sage place!