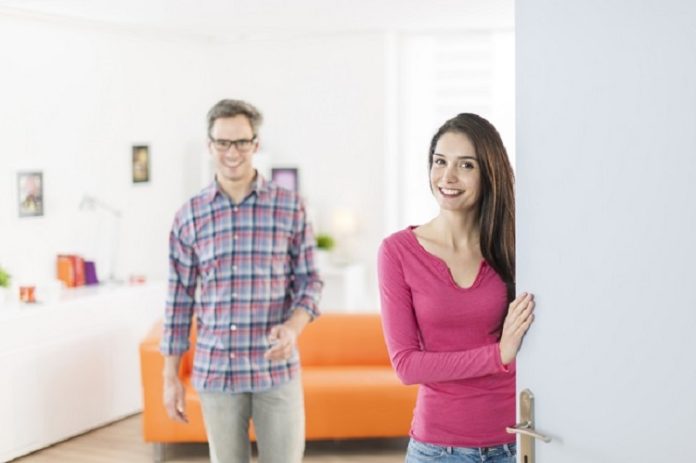 Are you doing an extreme home makeover or are you building your new house? Perhaps, you already have an overall idea of what you want your home to look like. However, do not forget the exterior and interior doors! Remember, they are an important part of your house as they offer several functions. Doors keep the harsh heat from coming in during summer, and the chilling breeze during winter.They also provide access and privacy to certain rooms as well as add aesthetic value to your home.
Now when you build a new home or perform a complete improvement on your house, there are some factors you have to consider when selecting doors. Apart from deciding what design you should choose, there are other things you have to consider, such as installing security doors and what size of the door should you get. To help you select the ideal doors for your home, we have prepared a useful guide that illustrates all the important factors you have to consider.
The Design
When choosing the design of your door, you have to consider your lifestyle and preference. So, make sure you take a look at doors that will go well your style and your home. You can find inspiration by looking closely at the details of your house. Consider the location, age and the way you intend you use a particular space when choosing the doors. If you own a contemporary house, flush door designs are ideal for the interior as they have a sleek and minimalist finish. If you want more depth, then panelled doors would be ideal for you. These doors come in different designs with materials such as moulded wood fibre and solid timber. Needless to say, you can definitely find one that fits your budget and taste.
For both contemporary and classic homeowners, interior doors made of oak remain quite popular. If you want a timeless look that will go well with all styles, then the aforementioned is a perfect choice. You will also be surprised that this design type also goes well with accessories like security screen doors.On the other hand, you have to spend more time choosing the design for your front door. This door is particularly important as it is one of the first things that people will see on your house. The front door design you choose will determine what kind of lifestyle you have. The following are some of the most popular front door designs in the market:
Craftsman
Craftsman doors are widely popular among homeowners with big mountain retreats or cottages. This type of door is typically made of fibreglass or wood and is adorned by straight lines with a Shaker-style look. You can also add a window on top of the craftsman door. The window could be stained glass or it could have panes outlined with black or wood. You can also have a glass insert so you can let light in and even see the outdoor view.
Traditional
Front doors with a classic design typically have glass inserts as well as coloured panes. You can find traditional doors made of wood, metal and fibreglass. You can easily find pre-hung, traditional doors that are ready for installation. On the other hand, if you have a design in mind, you can tell the manufacturer to customise the design.
Modern
Modern-style front doors are also adorned with sleek, straight lines, but they possess designs that distinguish them from Craftsman doors. You will also find contemporary doors with pens of translucent or frosted glass as well as square raised or blocked panels. The design is minimalist, but most of these doors are large in size.
Rustic
Rustic doors are often used on log houses or homes that feature brick exteriors or stone. They typically have a traditional rectangular or arched form. These doors are also thick and have a sturdy look that is usually accompanied by oversized hardware. Rustic doors often feature scored lines, raised panels and clear glass.
The Size
Another factor you have to consider is the size of your doors. Aside from adding aesthetic value to your home, your doors should permit easy access. The size of your front door should be wide enough to fit your new king size bed or kitchen stove. It is true that the knobs and design matter but make sure you also consider if the door can actually let items in. Think of it as looking into the future. Do you see yourself purchasing a bigger sofa? If you have such plans, then consider getting a bigger sized front door.
The Function
You should also select the doors depending on the function they are intended for. You should know that the front and back doors have two separate sets of specifications. Moreover, these doors have different requirements from interior doors. Remember that interior doors should be light enough so that every member of the family can easily handle them. On the other hand, exterior doors should feature strong fastening and it should be made with a sturdy material.
Security
Finally, do not forget to consider security when you're choosing doors for your home. These days, taking measures to protect you from intruders has become necessary. Do some research around your neighbourhood and find out if other people have experienced forced entries. If so, then make sure you consider doors with deadbolt options and sturdy materials. If you want to add another layer of security to your home, why not consider having a security screen door installed?
A security screen door does more than keeping unwanted pests and insects out. You will be delighted to know that there are security screens that are durable enough to resist forced entries. If you are not yet sure if you should get one, then it is best for you to look for companies that offer free measurements and free quotes on security screen doors. People from these companies usually have enough knowledge to answer all questions you may have about security doors.
Selecting doors for your home may be a tedious task. However, when you know exactly what you want and you've done your research, the following steps would be a lot easier.
Author Bio:
Camille Montenegro is a writer at Aus Secure, Australia's specialists in top-quality security door and windows. She worked as an online video editor before she started her writing career.