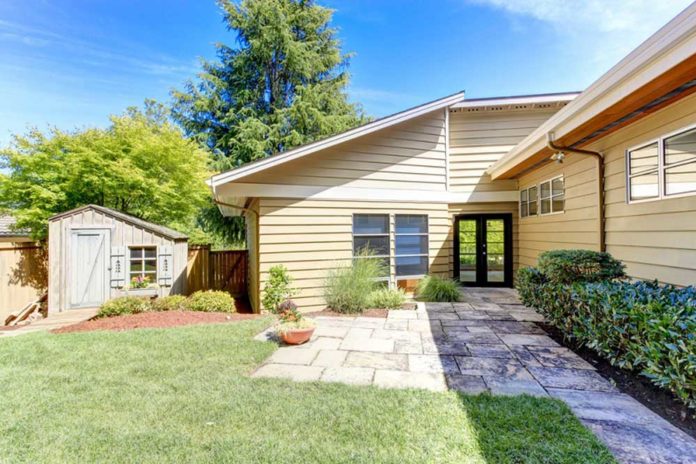 We all love a good constructed house which takes care of every aspect that we nay need for our comfort and help. The right space, the equipped kitchen, a good terrace, spacious rooms and of course a well maintained garden. Gardens have become a very necessary and much required part of our houses, and people do take care of their garden structure planning when thinking about designing a house.
Every house now has a good garden to take care of their outdoor activities, space for parking car and also for the recreational activities that the family likes to indulge into. And in this effort people go on to construct cheap and durable garden sheds which fit well in to their needs and help them store a lot of gardening helps.
What are garden sheds?
Garden sheds are outhouse or shacks built outside the house and in the garden to store the gardening equipments, to park bikes, or to create space as a hobby centre or just for spending time.
These are single storey roofed structures generally made of wood, and they are extremely helpful in making an out space for the garden needs.
The garden sheds can vary in size from as small as small structures to almost like rooms. They can be constructed as a means to provide space for the shade and cool air that help saplings to grow.
Why are garden sheds kept?
People have an inclination towards gardening and have this special urge in them to spend their Sundays towards maintaining their garden, planting new trees and taking care of something they have given life to. Garden sheds give them their personal space to make their inclination come alive. They can store their gardening equipments, spend their alone time and also build their ideas sitting in these garden sheds.
Garden sheds can be of several types & depend on purpose of construction:
Tool Sheds: These sheds are small in size and are specifically built to store the house tools and gardening equipments, which are regularly put into use, but that lack space to be kept in the house. There can be arrangements for fitting tools inside them and the sheds prevent the rain and cold weather to damage the quality of gardening tools and seeds.
Machine sheds: Gardening sometimes is done on a larger scale, and there can be the use of machines for plucking and cutting of grass etc. These machines are relatively bigger than tools, and so the machine sheds are built to save these machines from theft, water and other hazards.
Parking sheds: Gardens are places to park our bicycles and some play equipments too which we need almost every day. So these garden parking sheds have easy lock and key process with locking facility to park small vehicles with ease and safety.
Logs sheds: Garden sheds can be built to house some construction necessities like logs and irons which are to be kept away from rain and moisture, and hence these sheds are especially made for protecting them.
Garden sheds can be a savior in times of needs and they make good use of space in the garden. The otherwise scattered and dirty garden gets a good clean and neat makeover making ample space and ease for you to do more activities with proper safety of your equipments. It can also be a means to learn small construction of huts or even make your house attractive with a designer shed in your garden.