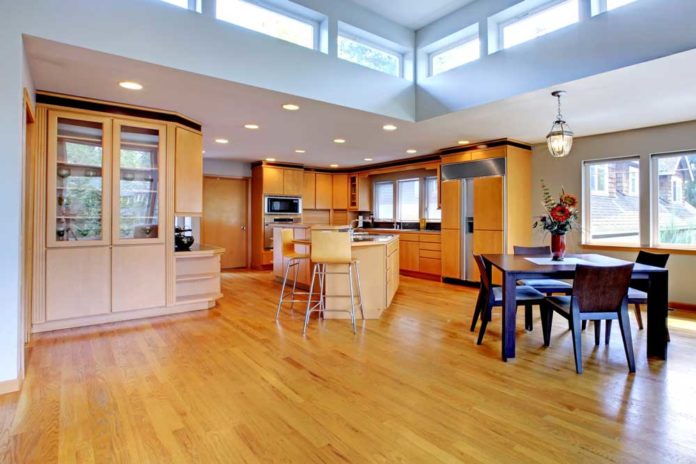 If you are remodeling your basement then you have probably been searching for Basement Remodeling Plans and ideas to finish the project.  How you use your basement will depend on a wide variety of factors such as:
Size of your existing house
Size of your basement
Children
Lifestyle
Hobbies
One of the main concerns which you may have for your basement is how you handle moisture problems which can be taken care of easily with proper basement waterproofing.  Other issues when remodeling your basement include lighting, plumbing, ceiling height and accessibility.  A lot ofBasement Remodeling Plans will include suggestions for pipes, windows, natural lighting, dry wall and stair access.  Most basements will not be able to have windows so are turned into Home Theatre rooms.  The challenge is to not make it look drab and dreary and dungeon-like.
Basement Remodeling Plans Considerations
Remodeling your basement can be a challenge if you are doing it as a DIY project so if you are looking at contracting out the work then you should look for a reliable remodeler.  Thousands of basements are built or remodeled every year and there are thousands of great ideas you can find on the internet, in catalogues or by visiting people's homes who have already built and furnished their basement.
The main components for your basement are plumbing, flooring, walls, lighting and furniture.  Another important consideration is also air ventilation.
Flooring
You will have a concrete floor which can be finished with carpet, floorboards, carpets, rugs linoleum, tiles and laminates
Walls
The best alternative is dry walls or partitions.  Make sure the outer walls have been waterproofed.
Lighting
Depending on how you are setting up the room will determine the lighting.  Most options will require bright lighting and if you can incorporate natural lighting that would be fantastic!
Furniture
Have fun decorating your area and buying furniture which will make the room functional.  What furniture you buy will of course depend on what you are using the room for.
Air Ventilation
You may want to look at some sort of air recycling, fans or air-conditioning.  Be careful of your carbon monoxide and carbon dioxide levels.  If you are also prone to asthma or sensitive to allergens then you will need to put greater thought into the air movement and ventilation.
What Rooms For Your Basement Remodeling Plans?
If you have a large basement then it can be subdivided and converted to several rooms.  Whether you place walls up or make it a multi-purpose area and leave it open will all depend on how you are going to use the space.  If you are unsure of the type of rooms you can turn your basement into, then here is a short list which may spark your imagination:
Home Theatre
Television Room
Entertainment Room
Game Room
Toy Room
Bedroom
Exercise/Fitness Room
Climbing Room
Sauna Room
Bar
Wine Room
Craft Room
Sewing Room
Bathroom
Storage
Laundry
If you have a finished and well decorated basement by utilizing great Basement Remodeling Plans then your house will not only have great resale value, it will also be fun and functional to live in.