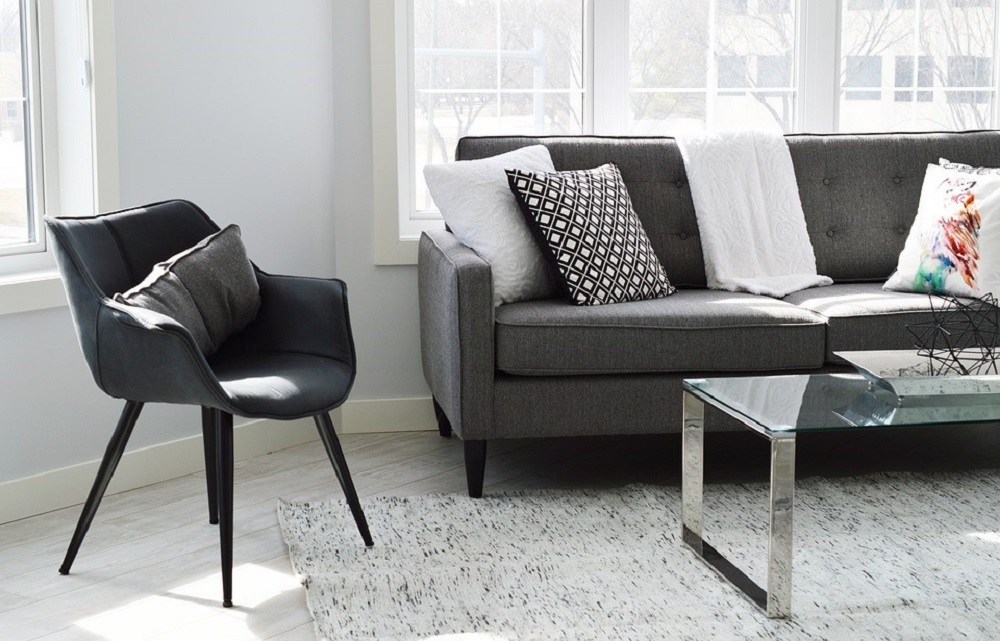 Updating your furniture is a great way to get the look of a newly renovated home without the time, inconvenience, and expense of hiring contractors. Just a simple change or addition, like introducing a new couch or a loveseat, can make rooms in your home really stand out and allow you to add more comfort and to your home.
Just as there are many different types of furniture that you could decide to add into your home, there are various materials to consider as well. Increasingly, leather furniture is a popular choice because of the many benefits that come with your purchase. Modern leather has a variety of different colours for you to choose from that will match practically any home décor. It's also easy to clean and will hold up to wear better than most other materials (especially synthetic ones!).
Thanks to the internet, there are now more ways than ever to purchase furniture for your home. Unfortunately, some of these options come with risks as well. When purchasing online, you might like what you see when you place the order, but when your purchase gets to your door it might look completely different than you imagined: either a shade off the colour in the picture or with dimensions that were not as advertised. Also, one of the most important things to consider when buying furniture is the piece's comfort level, and that is extremely difficult to determine looking through a screen or relying on a handful of what may or may not be legitimate reviews. That's why, for some purchases, it is important to shop locally and find a respected dealer that has a broad selection of high-quality furniture that you can try out in the store.
You will want to find a local furniture dealer that has stood the test of time and has top-rated reviews from its customers, such as The Chesterfield Shop in the Greater Toronto Area, which has been in business for almost seventy years. There is absolutely no substitute for going right to the store and trying the furniture out for yourself or speaking with experts directly to find a piece that works for you in as many ways as possible.
When purchasing from a local store, it also helps to choose a retailer that has demonstrated a commitment to the environment which participates in numerous recycling initiatives and offers products that are much better for the environment than your typical furniture store. For instance, instead of synthetic-made cushions, they offer soybean cushions, which are a better alternative. While being environmentally conscious won't necessarily improve your furniture-buying experience, it will give you peace of mind that you just can't always have with an online retailer.
There's one more benefit from shopping for your furniture locally at retailers such as The Chesterfield Shop. Buying locally takes money away from mega-corporations and puts that money back into your local community, where it will do the most good and benefit you, the consumer, the most. While this might not be your main reason for making a purchase locally, it helps to know that you can do good even when you are making the absolute best decision for yourself by purchasing from a local retailer that has high-quality furniture and exceptional customer service!