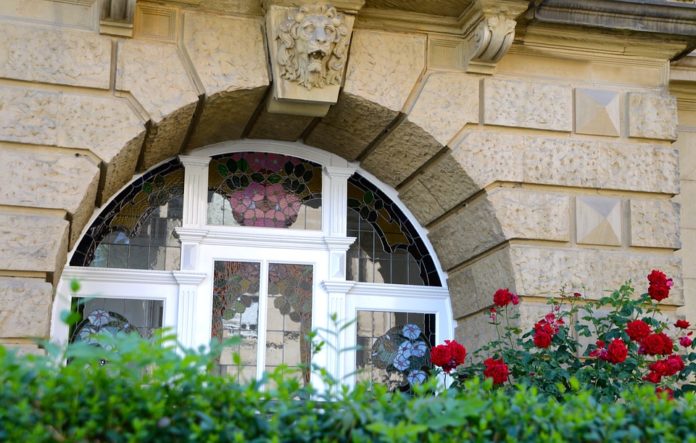 Many different building materials have been invented over the past few decades. Synthetic materials have been used for everything from driveways to rooftops. They are great for many different uses, and also provide you with many options that weren't previously available. However, one group of materials has always remained prominent and useful especially in the garden. Stone is a great building material for many different applications. Stone is great because it is durable, adaptable, and sustainably sourced. There is no shortage of stone in the world, and the tools of masonry have minimal effect on carbon emissions. For these reasons, many people choose stone for their gardens.
Fire Pits
Whether you're planning a fire pit for parties or for cooking food, it is one of the best applications of stone masonry in Sydney. The materials of a fire pit need to be fireproof, and also need to resist rain, snow, sleet, and whatever other weather conditions to which they might be exposed. Finally, they need to resist pests that might want to degrade the material. Even though timber is great for many uses around the home, it's no good for a fire pit. Wood is flammable, degrades in moist environments, and is vulnerable to pests such as termites. If you are building a firepit, you should talk with a stone mason about your needs. Typically, a fire pit is built in a circle so there are no parts which are hotter or cooler than other parts if many people are sitting around it. However, square fire pits are also a popular choice. If you are working with a mason who can provide bespoke stones, you'll be able to design your pit and then have stones carved to match your needs.
You will want to dig down into the ground a few inches to make sure the logs will be in contact with nonflammable soil. Then, you'll want to build up the sides of the fire pit with stones. If you're planning to cook in your fire pit, you will need to make sure you have a grate that fits your pit.
Retaining Walls
Retaining walls help you create space in your garden without disrupting the stability of your garden. A retaining wall is designed to keep soil separate from your driveway or walkways. Oftentimes, the driveway of your house will cut through the garden down towards the basement where the garage is. If the first floor of your house and the garden are higher than that, you'll need a retaining wall to prevent soil erosion. Without a retaining wall, rain will cause soil to wash away over time. A retaining wall keeps all of that soil contained. Stone is a perfect material for these walls because stone is durable, does not degrade in the presence of rain, and is heavy enough to hold back the massive weight of all of that soil.
Fire pits and retaining walls are only two uses of stonemasonry in the garden. Stones are great for porches, patios, decorative flowerbeds, and much more.